Implementation of 'Creating Your Own Music' (SOI-TR-117)
Creating your own music
I am Burhan SEL and I am a primary school teacher. I teach at the Adana Science and Art Center where special qualified students are educated. I currently teach 4th-grade students. I implemented this learning scenario in my class which was created by Ivana Fundurulić. I chose it for teaching the sound waves to my students.
In this study, different acoustic music instruments were shown and played to the students. They recognized the violin and flute instruments. They realized that the notes of these instruments were vibrating at the same frequency, but their tone of sounds was different.
The students made acoustic measurements with the tuner. The "A" note was the same hertz (440) for the violin and the flute. They learned the sound waves and what the frequency is.
Mechanical instruments were used in music from past to present. Students learned how the sound and vibrations from acoustic instruments were played.
In this way, students can create interdisciplinary connections. Lessons such as Music and Physics can be combined with each other.
The students used Europeana resources for better understanding about "Music and Mechanics" division. They learned the sound waves.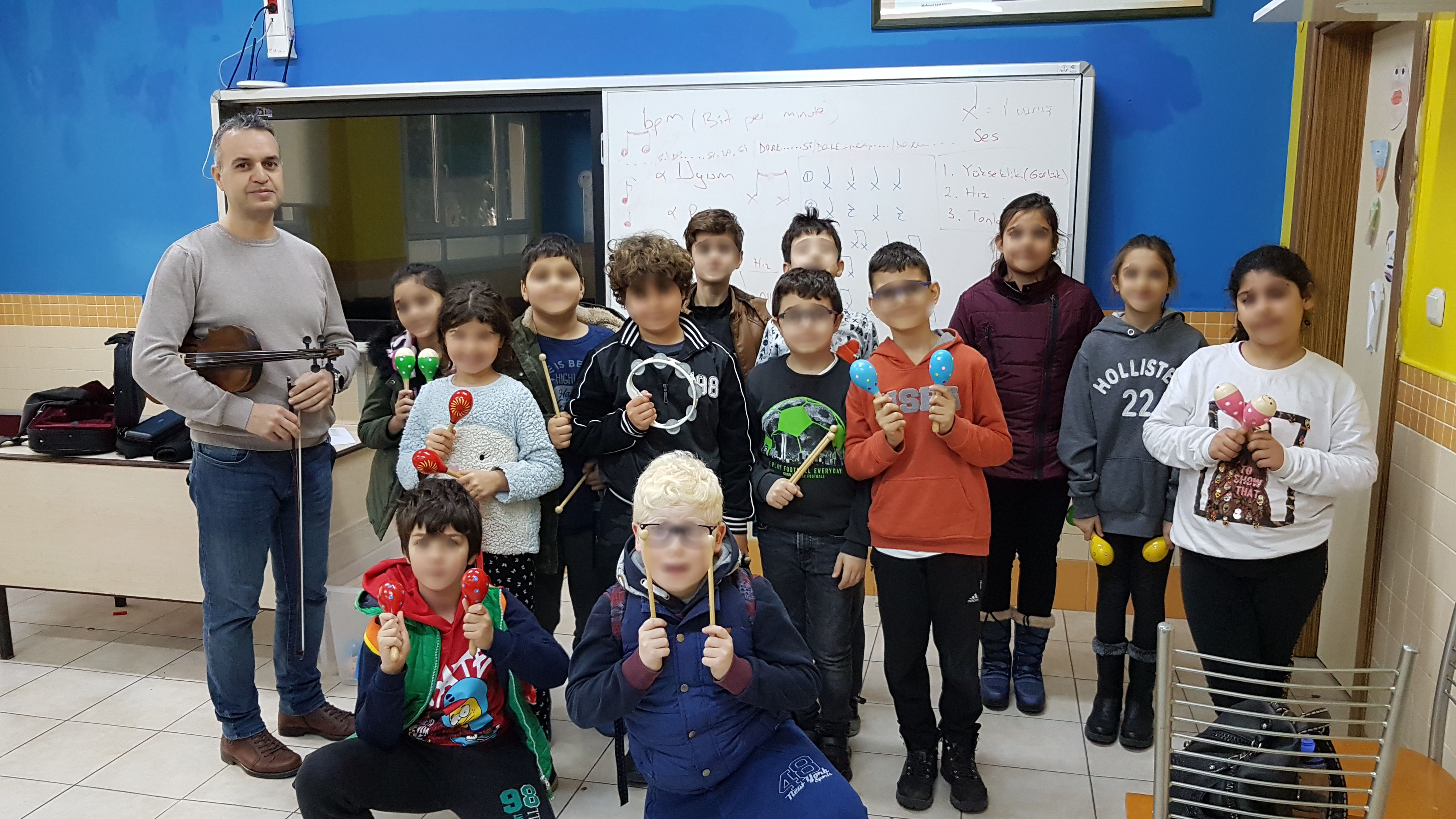 My students used different materials. The important thing during this part was the students themselves decided what material to use – this is important for their creativity. They used different plastic boxes and created handmade rhythms instruments.
As a result, my students learned to correlate the curriculum between Music and Physics lessons. They developed their creativity by making handmade simple rhythm instruments. They had more information about the sound spectrum and frequencies. They learned how to make interdisciplinary connections between lessons. With the Europeana portal, they got to know mechanical instruments of different cultures. They improved their communication, collaboration, social skills and flexibility during their group work.
Did you find this story of implementation interesting? Why don't you read about the related learning scenario?
Creating your own music (EN-CUR-168) created by Ivana Fundurulić
Public Domain Mark 1.0. The featured image used to illustrate this article has been found on Europeana Collections and provided by Rijksmuseum.